About
Faculty
Courses
Syllabus
Fees
Timetable
Gallery
E-Resources
About
The department of Commerce(Honours) was started in the year 2011 and it is the first college to be affiliated by the University of Madras for this prestigious course. Since its inception, the department has been steadily growing and catering to the intellectual pursuits of the commerce students. Students with and above 75% score in the Higher Secondary examinations, are alone admitted to the course. This curriculum has been exclusively designed as an "Academic- Industry" interface. This course offers:
38 Academic papers over 6 semesters.
14 weeks of intership spread over 5 semesters.
1 project in the final semester.
comprising of 175 credits.
The minimum passing requirements for the end semester examinations is benchmarked at 50% to maintain the high standards of the curriculum.
Objective
To develop the conceptual and practical skills related to commerce.
To expose the students to the areas and application of knowledge in business firms and industrial organisations.
Mission
To educate and assist the students to become well-informed global citizens with the capacity to negotiate their way successfuly in a fast changing and complex world and also to bridge the gap between the theoretical and pratical.
Vision
To cater to the needs of commerce aspirants for a premier course that is career oriented in its design and structure.
To equip the students with knowledge to pursue a professional career.
Faculty
Ms. D. Senthamarai, M.Com., M.Phil., SET
Head-In-Charge & Assistant Professor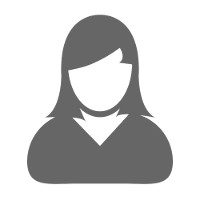 Ms. R. Sindhu, M.Com., M.Phil., MBA, SET
Assistant Professor
Mr. S. Sairam, M.Com., M.Phil., NET, SET, HDCA
Assistant Professor
Mr. D. K. Selva Ganesh, M.Com., M.Phil., NET, MBA., M.A.
Assistant Professor
Courses
Courses offered by the Department
Under Graduate