Mission
To be conscious of and work towards quality; a defining element of higher education
To assist, coordinate, and lead the institution regarding norms and procedures in academic matters
To work with the realization that Higher Education Institutions (HEI), are the most direct agents of changes and advocates of improvement
To assure quality in teaching, learning, and assessment
The Office of the Controller of Examinations
The Office of the Controller of Examinations was set up on 1st June 2009, soon after the College obtained 'Autonomy' status. The office functions in accordance with the University Grants Commission (UGC), Regulations for Autonomous Institutions and observes norms prescribed by The University of Madras, to which it is affiliated, wherever required.
Currently, the office is housed on two floors of the administrative building and employs 18 staff members comprising of computer operators, record clerks, junior and senior assistants, who verify, compile and maintain the department and student records/documents.  The office has a finance section and a counter on the ground floor of the administrative building, slotted exclusively for the Controller's Office enabling students' to give their requisitions, represent their grievances and to their queries addressed. Also, the office is well endowed with the necessary infrastructure and technology-enabled to match the requirements of the increasing student strength of the institution and for effective functioning of the Office.
Office Bearers,   Controller of Examinations: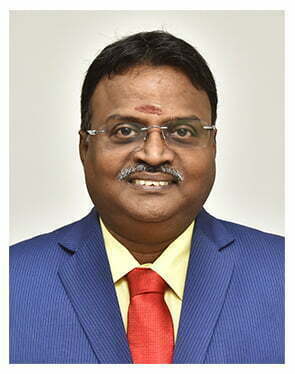 Dr. S. Santhosh Baboo
Principal
Chief Controller
Dr. G. Geetha
Controller of Examinations
Associate Professor of English
Ms. G. Vasanth
Deputy Controller
Head, Department of Vis. Com. & P.G. Department of Journalism.
Dr. S. Narayanan
Additional Deputy Controller
Assistant Professor, Department of Economics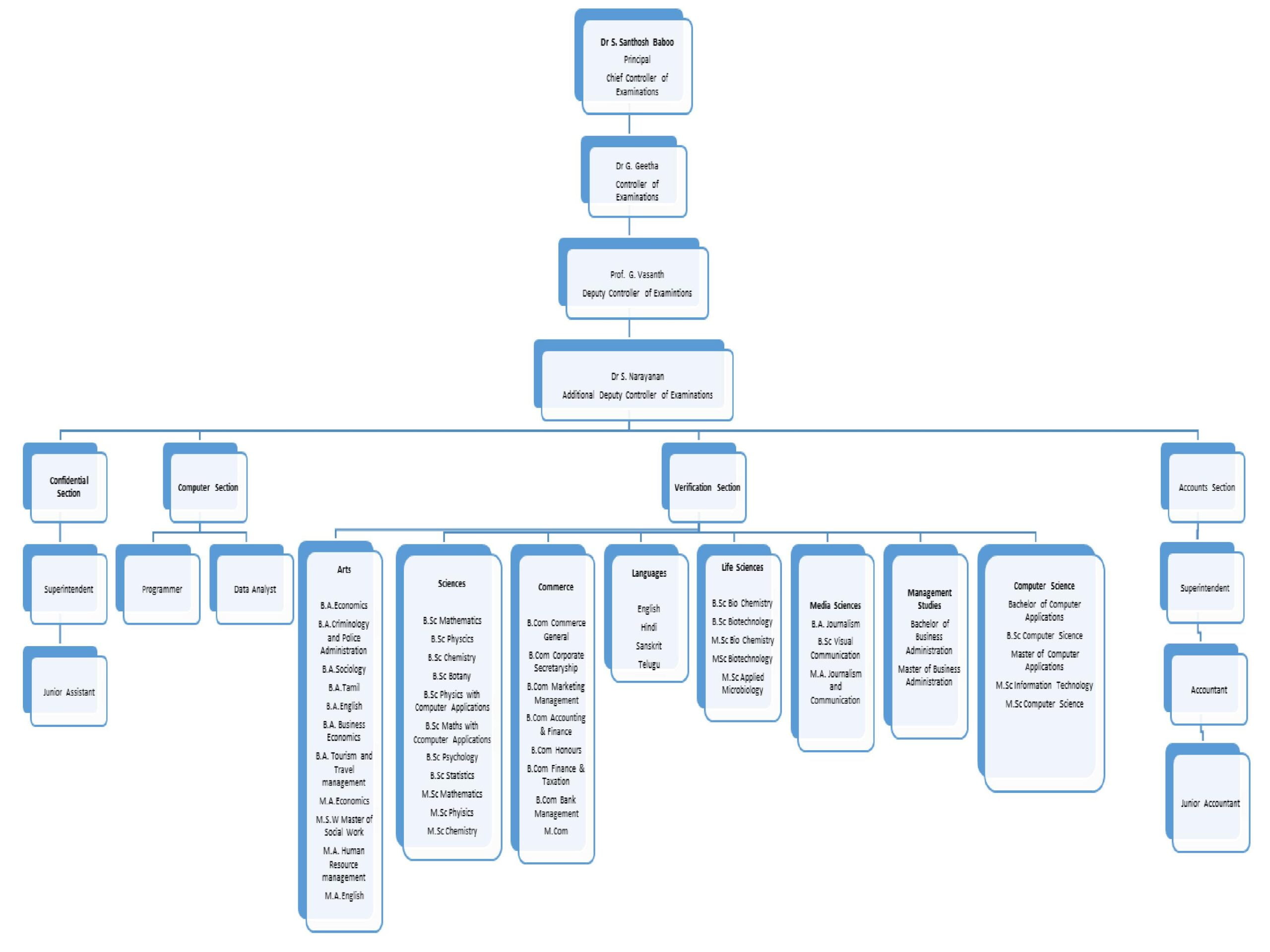 Role(s) of the COE
The Controller's Office organizes the End Semester Examinations starting from scheduling the Theory/Practical examinations, coordinating and assisting in the conduct of the examinations, monitoring the Valuation camp, publication of results until the distribution of mark sheets, to be completed within a particular time-frame.  The office also frames guidelines and takes policy decisions pertaining to curriculum reform, testing, evaluation and in quality enhancement.  Information to faculty members and students are conveyed through text messages, circulars and uploading any relevant and timely information on the college website.
The office is aware of the revised parameters/metrics adopted by the University Grants Commission (UGC) and the National Assessment and Accreditation Council, (NAAC), in the qualitative expansion of higher education. Hence, the office collaborates and works in tandem with The Internal Quality Assurance Cell, (IQAC), Internal Valuation Monitoring Committee, (IVMC), and the four-tier administrative apparatus stipulated by the UGC for Autonomous institutions, viz. the Board of Studies, Academic Council, Finance Committee, and Governing Body. The Controller's Office has to constantly redefine itself to face challenges that emerge while the institution is focused on growth and expansionism.