Placement & Career Guidance Cell
The Placement and Career Guidance cell is committed to provide all possible assistance to its students to get the best employment opportunities as well as guide them to become successful entrepreneurs in the future. It plays a vital role in shaping the careers of our students by providing need-based skill development and innovative training programs to secure lucrative and higher job roles.
Placement & Career Guidance Committee
Mr.M.Balamuralikrishnan - Placement cum Liaison Officer
Dr.U.Amaleshwari
Dr.R.Sundari
Dr.S.Balamurali (BBA)
Dr.B.Sulupriya
Dr.S.V.Nandini
Vision
To enhance the employability of our students in the leading domestic and global organizations and provide them the best career opportunity to become a successful corporate leaders and entrepreneurs in the society.
Mission
To develop core competency and innovative skills for our students to meet the Industry expectations by conducting Value and Need-based training programs.
To equip our students to face the challenges of real-time problems through the Industry-Academia interface.
To enhance the Employability Skills and provide career guidance for the students
Objectives
To provide maximum placement opportunity for the students in the reputed companies through On campus and Off Campus recruitment program every year.
To provide Comprehensive and Value based training program for the students from First year onwards to cater the individual needs of the students and to enhance their knowledge.
To motivate the students to become job providers than job seekers by conducting Entrepreneurship Development program and Career Guidance programmes.
To Strengthen the Industry Institute Interactions and Alumni Network by sharing their expertise and best practices in a given field.
Training & Placement Activities
Providing intensive training in Communication, Technical, Aptitude, Behavioural Skills, and Personality Development programs with reputed training partners.
Inviting corporate trainers and Domain experts to train the students on specific requirements and make them Industry ready.
To conduct workshops, Guest Lectures, Motivational sessions, Career Guidance programs for the students to select the right career choice.
Arranging Faculty Development program, Technical Seminars by inviting the Resource Persons from Industry for both Faculty members and
Inviting the regular recruiters and top-notch companies every year to Conduct Campus Recruitments programs for the final year students.
Coordinating with the HR professionals for conducting the campus recruitment drive and facilitate the entire selection process from Pre Placement Talk to the distribution of offer letters.
Arranging Industrial visits, In-Plant Training, Internships for the students to understand the industry expectations and requirements.
To establish Centre of Excellence, execute MOU's in association with top companies to impart hands-on training on the latest technology for the Students.
Our Recruiters & Training Partners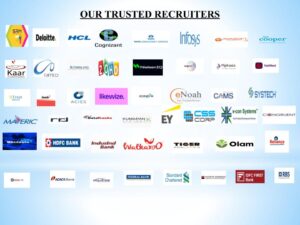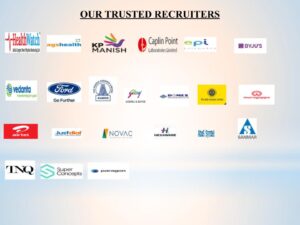 Capacity Building & Skill Enhancement Initiatives
1. Soft Skills:
Professional environment demands certain fundamental characteristics from employees such as personality traits, behavioural patterns and social attitudes in order to communicate collaborate and administer challenges effectively. Hard skills are a person's technical competency which could be attained over a short period of time. However, soft skills are challenging skills that could only be acquired through constant training and practice. Employees with exceptional soft skills can help organisations reach higher levels through extraordinary production and service.
Some of the demanding soft skills employers' value:
Communication skills
Confidence
Positive attitude
Lateral thinking abilities
Creativity
Time management
Decision making skills
Negotiation skills etc Read More....
Contact Us
M.Balamuralikrishnan .M.A., M.Phil.
Placement cum Liaison Officer
D.D.G.D. Vaishnav College (Autonomous)
" Gokul Bagh", 833, Periyar E.V.R. High Road,
Arumbakkam, Chennai – 600106,
Tamil Nadu, India.
Contact Numbers :
+91 98400 21743
044 – 23635101 / 102
Email :  placement@dgvaishnavcollege.edu.in