Motto, Vision and Mission
Floor Plan and Library Map
Library Advisory Committee (LAC)
About
The college library started functioning from the year 1964. The management in order to accommodate the latest developments and future needs, decided to house the library in a separate building with state-of-the art facilities. In the year 1990 the Library was shifted to a three storied building inaugurated by Dr . P. C. Alexander Governor of Tamilnadu. The library building was named as Shri Subodhin library Block. The library is spacious, well lit and ventilated. The library preserves and provides access to a rich, diverse collection of knowledge, to inform, inspire and engage students and staff and help them in achieving their goals. It provides information services, reference services, and reprographic services. The library is equipped with all modern facilities on par with international standards and provides a user friendly atmosphere. Library supports the curriculum and research needs of all the departments by providing Books, Journals, Magazines, e-books, and online databases like INFLIBNET: N-List, DELNET, EBSCO and access to NDLI.
Motto
Your Reading Our Success
Vision
To develop, organize, provide access to resources and preserve materials to meet the needs of present and future generations of users.
To create opportunities for learning, to retrieve the hidden to explore new possibilities to innovate and to create.
To explore and implement innovative technologies and services to deliver information and scholarly resources to users anytime/anyplace.
To provide well-equipped and functional physical spaces where students can pursue independent learning and discover outside the classroom.
Mission
To advance research a world, create new ideas and perspectives.
To assist people to gain information and knowledge enhance the teaching and research strategies.
Promote intellectual growth and creativity by developing resources and facilitating access to information.
Provide a congenial atmosphere for effective use of the resources.
Objectives
To build a repository of knowledge created in the past, present and hand over to the future generations.
To select, acquire, organize, maintain and enable access to the latest collection of printed and digital, materials that will support the knowledge sharing and research initiatives of the institution.
Providing personal assistance in accessing research articles and other reference materials by creating awareness of various resources in the library.
Provide an environment conducive for optimum utilization of the library resources.
Provide a suitable schedule of hours of service and professional assistance.
Values
Accessibility

Innovativeness

Integrity

Professionalism

Sustainability
Services
Academic and Research Connect Platform Service
Ask the Librarian
Career Guidance Display
Circulation Service
Citation Analysis
Current Awareness Service (CAS)
Document Delivery Service
Institutional Repository
Inter Library Loan Service
Internet Service
Newspaper-clippings
Online Access to E-resources
OPAC (Online Public Access Catalogue)
Plagiarism Checking Service
Question Bank
Reference
Reprographic Service
Selective Dissemination of Information (SDI)
User Orientation / Information literacy
Sections
Acquisition Section
Technical Section
Circulation Section
Periodical Section
Braille Section
Stack Section
Reference Section
Language Section
Thesis Section
Back Volume Section
Digital Learning Centre
Media Centre
Floor Plan
Ground Floor
Power Room
UPS Room
E-Gate
Property Counter
OPAC
Circulation Desk
Periodical Section
Reading Room
Braille Section
CDs / DVDs Collection
Reprographic Service
Record Room
Librarian Cabin
Technical Processing Section
First Floor
Stack Section
Reading Room
Store Room
First Floor Annexe                                       
Digital Learning Centre
Media Centre
UPS Room
Second Floor                                                
Language Section
Reference Section
Competitive Exams Collection
Back Volume Section
DGVC Publications
DGVC Faculty Publications
Rare Books
Dissertation /Thesis /Project Section
Reading Room
Store Room
Library Map
Map Will be Updated Soon....
Library Details
| | |
| --- | --- |
| Resources | List |
| Total Area | 16,150 sq.ft. |
| Total No. of Seating Capacity | 170 |
| Total No. of Volumes | 97258 |
| Total No. of Titles | 59232 |
| Total No. of National Journals | 62 |
| Total No. of International Journals | 12 |
| Total No. of Magazines | 46 |
| Total No. of Newspapers | 18 |
| Total No. of CD's/DVD's | 623 |
| Total No. of Dissertation /Thesis/Projects | 733 |
| Total No. of Back Volumes | 1678 |
| Total No. of Rare Books | 367 |
| Total No. of Databases | 04 (N-List, DELNET, EBSCO, Pearson) |
| Total No. of E-Books | 37 (Subscribed) + 30 = 67 |
| Total No. of Library Staff | 08 |
| Library Blog |  https://dgvclibrary.blogspot.com/ |
| Library Website Link | |
| Library YouTube | DGVC LIBRARY |
| Library E-mail ID | library@dgvaishnavcollege.edu.in |
| Integrated Library Management System (ILMS) | AUTOLIB |
| Plagiarism Detection Software (PDS) | URKUND |
Library Rules and Regulations
Silence to be observed inside the library.
The library will remain open on all days except Sundays and government holidays.
Working hours of the Library
08.00 a.m. to 07.00 p.m. [Without Break] during college working days.
10.00 a.m. to 05.00 p.m. during Vacation and Examinations.
09.00 a.m. to 06.00 p.m. Transaction hours.
10.00 a.m. to 06.00 p.m. Digital Learning and Media Centre.
09.00 a.m. to 06.00 p.m. Reference Section.
08.30 a.m. to 06.30 p.m. Periodical Section.
All personal belongings (bags, books, notebooks, etc.) should not be brought inside the library.
Cut sheets for note-taking will be provided by the library.
The library premises is under CCTV surveillance.
Issued books are not allowed inside the library.
Use of mobile phones and audio devices strictly prohibited in the library.
Staff and Students will not be permitted to enter the library without ID cards.
Staff and Students should produce their ID card to borrow books.
Staff and Students should scan their ID card at the E-Gate Entry Point both while entering/leaving the library.
First Year UG/PG Students should register their names by producing the college ID card to enroll as members of the library.
A minimum of 3 books and a maximum of 5 books will be issued to the teaching staff in a semester.
Only 3 books will be issued to Non-teaching staff in a semester.
Only 2 books will be issued to UG students for 15 days and one Renewal permitted for another 15 days. A fine of Re. 1/- per day will be charged if a book is kept beyond the due date.
Only 3 books will be issued to PG students / M.Phil and Ph.D. Scholars for 15 days and one Renewal permitted for another 15 days. A fine of Re. 1/- per day will be charged if the book is kept beyond the due date.
Exchange of library books among staff/ students should be avoided.
Loss of library book(s) / ID card should be immediately reported to the Librarian.
Library books are to be used with utmost care and to be returned without any damage. If the student loses or damages the library book(s) he/she will have to replace the book(s) or pay double the cost of the book(s).
Journals, Magazines, Thesis, Project Reports, Reference Books, CDs / DVD's and Newspapers are for reference purposes and cannot be borrowed.
"No-dues certificate" will be issued at the time of leaving the institute only on return of all the books borrowed and payment of overdue charges, if any.
The Librarian has the authority to call back any book for return, at any time even before the due date.
Any kind of violation of / failure to comply with rules and /or indulgence in fraudulent activities will result in the suspension of library privileges and/or withdrawal of membership.
The library will not be held responsible for any kind of loss/damage of personal belongings.
Donations of useful manuscripts, books are acceptable.
Digital Learning Center
Rules and Regulations
Do's
Frequent the Digital Learning Centre to avail and make use of the immense database resources available for free unlimited downloads.
Sign in the "Digital Learning Centre Gate Entry Register" kept for staff/students.
Respect fellow users and handle all equipment in the Digital Learning Centre, with care.
Do save your work after downloading files:
My Computer --> Local Disk D                    
or send the files to your E-Mail ID.
Shut down the computers while leaving.
Don'ts
Do not talk unnecessarily with other students
Do not touch, attempt to repair, open, tamper or interface with computers, cabling, air-conditioners or other equipment in the Digital Learning Centre
Do not change the setting arrangements or install/uninstall any programmes without permission.
Do not log on to social networks /websites
Do not indulge in any kind of deviant behaviour in the Digital Learning Centre
Do not use Pen drives and other external drivers inside the centre
Department Libraries
The main library supports the Research and PG departments by providing books to the department libraries.
Department Library Rules
At the time of transferring the books from the main library to the department libraries, Heads of the departments are requested to sign the department library book transfer register at the main library and affix the seal.
Once the process of accession is completed and the books are handed over to the department, the care and maintenance of the books become the sole responsibility of the Heads and staff of the department.
Any kind of loss or damage to the books, to be reported to the librarian immediately and the cost of replacement to be taken care of by the Head and the faculty of the respective departments.
None of the books can be withdrawn without the knowledge of the principal and it has to be forwarded through the librarian.
The departments are requested to maintain the book issue and return entry register and keep a record in a proper manner.
The barcode for the library books will be provided only for the main library.
The main library is the authority to assign accession numbers to the books transferred to the department library, it should not be modified.
Apart from the books transferred from the main library, never add any other new books to the department library. If you want follow the library procedures to add the books.
Any issues or clarifications that occur, pertaining to maintenance of the department library may be brought to the notice of the library staff at the earliest.
Stock verification would be conducted at the end of every academic year.
About NDLI
National Digital Library of India (NDLI) is a virtual repository of learning resources that is not just a repository with search/browse facilities but provides a host of services for the learner community. It is sponsored and mentored by the Ministry of Education, Government of India, through its National Mission on Education through Information and Communication Technology (NMEICT). Filtered and federated searching is employed to facilitate focused searching so that learners can find the right resource with the least effort and in minimum time. NDLI provides user group-specific services such as Examination Preparatory for School and College students and job aspirants. Services for Researchers and general learners are also provided. NDLI is designed to hold the content of any language and provides interface support for the 10 most widely used Indian languages. It is built to provide support for all academic levels including researchers and life-long learners, all disciplines, all popular forms of access devices, and differently-abled learners. It is designed to enable people to learn and prepare from best practices from all over the world and to facilitate researchers to perform inter-linked exploration from multiple sources. It is developed, operated, and maintained by the Indian Institute of Technology Kharagpur.
NDLI Registration: https://ndl.iitkgp.ac.in/account/registration
About NDLI CLUB
National Digital Library of India Club (NDLI Club) is an enabler of career progression for students, job seekers, researchers, and learners. NDLI Clubs are set up in institutes and nodal bodies, and these Clubs conduct events to facilitate students to develop knowledge, skill, and traits beyond the regular curriculum which are essential for their progression in the respective professional domain. The events may be either physical or virtual. Virtual events are web-based and are conducted through the NDLI Club portal. The events are organized at the respective institute level or city/district/state/regional level or all-India level.
NDLI and NDLI Club are services that are not just for some, but for all of India to learn, share, grow and democratize education in the country.
NDLI Club Activities
NDLI Lecture Series
NDLI Quiz
NDLI Writing
NDLI Speaking
NDLI Story Talk
NDLI Whatsapp Group Activity
NDLI CLUB Registration Certificate
DGVC NDLI Club Registration ID: INTNNC5VRTEJKKP
DGVC NDLI Club Office Bearers
Will be Updated Soon.....
Programmes Organized
| | | |
| --- | --- | --- |
| SL. No | Title of the Event | Date |
| 1 | E-Resources Training Programme by EBSCO Service Provider | 07.10.2016 |
| 2 | Know your Library was organized for MSW Department | 12.08.2016 |
| 3 | Know your Library was organized for BA Sociology Department | 27.08.2016 |
| 4 | Know your Library was organized for MSW Department | 19.08.2017 |
| 5 | Know your Library was organized for MSW Department | 06.08.2018 |
| 6 | Preparatory Sessions for UGC NET | 03.05.2019 04.05.2019 06.05.2019 |
| 7 | Know your Library was organized for MSW Department | 18.07.2019 |
| 8 | Webinar on EBSCOhost Research Platform | 27.05.2020 |
| 9 | Webinar on Intellectual Property Rights and Filing Patents | 19.01.2021 |
| 10 | URKUND Plagiarism Detection Software Training Programme | 21.01.2021 |
Subscribed Databases
National Library and Information Services Infrastructure for Scholarly Content (N-LIST)
DGVC Library is the member institution of an e-ShodhSindhu consortium with access to 6,000+ journals, 1,99,500+ e-books under N-LIST, and 6,00,000 e-books through NDL.
Website: https://nlist.inflibnet.ac.in/
About N-LIST: https://nlist.inflibnet.ac.in/docs/nlist_brochure_high.pdf
How to Access: Click Here for User Manual
N-LIST e-resources can be accessed through a valid User ID and Password. Faculties, Research Scholars, and Students can send a mail to library@dgvaishnavcollege.edu.in mentioning the following details to get their N-LIST username and password.

Particulars required for Faculty Members

Particulars required for

Research Scholars and Students

Name :
Name:
Designation :
Roll No.:                              Department:                                                                 Section:
Department :
Designation : Research Scholar / PG Student / UG Student
Stream  : Aided / Unaided
Batch:
Mobile No.:
Mobile No.:
E-mail ID:
E-mail ID:
Date of Retirement:
Date of Validity as per your ID card:
Developing Library Network (DELNET)
Website: http://delnet.in/
Access Millions of Networked Library Resources through DELNET
2,90,00,000+ Books available for loan
40,000+ list of Journals
5,000+ Full-text E-journals
1,00,000+ Thesis/Dissertations
EBSCOhost Research Platform  
Website: https://search.ebscohost.com
Pearson E-Library: E-Books
Website: https://elibrary.in.pearson.com/login
Note:
Systematic Downloading of e-resources is Strictly Prohibited.
---
Useful Links
MOOC (Massive Open Online Course)
Academic and Research Connect Platforms
Electronic Thesis and Dissertations
Open Access Directory
---
Library Advisory Committee (LAC)
Will be Updated Soon......
Dr.M.Mani
Librarian and Head
Mrs.T.Sujatha Rammohan
Librarian
Mrs.C.Premakumari
Assistant Librarian
Mrs.J.Sangeetha
Assistant Librarian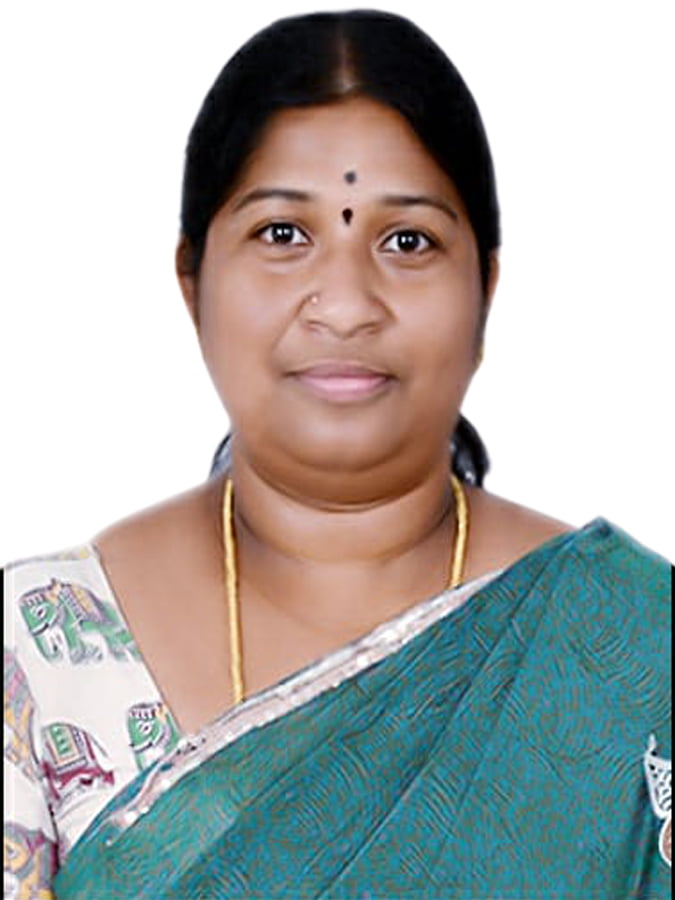 Mrs.D.Abirami
Assistant Librarian
Mr.M.Vigneshwaran
Library Assistant
Mr.G.Rajini Ganth
Library Assistant
Mr.I.Noorul Hasan
Library Attender
Downloads
Previous Year Question Papers
Contact 
Name of the Coordinator     : Dr.M.Mani., M.L.I.Sc., MBA., PGDCA., Ph.D., PGDLAN.,
Designation                             : Librarian and Head
College Address                     : Dwaraka Doss Goverdhan Doss Vaishnav College
     Gokul Bagh, #833, E. V. R. Periyar Salai,
     Arumbakkam,
     Chennai 600106.
 E-Mail ID                               : library@dgvaishnavcollege.edu.in
Contact no                           : 9361248931
Gallery
Will be Updated Soon...