About
Faculty
Courses
Syllabus
Fees
Timetable
Gallery
E-Resources
About
About the Department
With the blessings of Lord Almighty, the M.Sc [CS] department was started in the year 1998 and M.Sc [IT] in the year 2001, with an aim of providing conducive ambience for learning Management & Career oriented subjects, keeping in view the changing trends in education. After the introduction of autonomy in the year 2009, the department has started revising the curriculum at regular intervals, meeting the industry norms. Industry experts offer their valuable suggestion to improvise the syllabus from time to time during as members of Board of studies. Institutional training is also a part of academics which student undergoes every year to get exposure of the corporate world. The department has tie up with IIT, Mumbai for Spoken Tutorial project which is part of curriculum enabling the students to gain exposure on recent tools and languages. Students are further advised to study online courses to upgrade their skills for employment. The focus of M.Sc Computer Science is on Python programming, Data Analytics and Cloud Computing, whereas M.Sc Information Technology is on Linux programming, Database Management Systems and Networking. All the passed out students of the department are holding prominent positions across the globe.
Objective
To upgrade the knowledge in Computer science and Information technology through latest technologies
To organize workshops on latest trends to gain hands on experience
To equip them with technical and soft skills and make them employable
Vision
To facilitate a conducive environment for post-graduate education in the field of computer science and Information technology and to produce graduates for global society with moral values.
Faculty
Advisor & Head of the Department
Ms. P. Suganya, MCA, M.Phil., SET
Assistant Professor
Dr. S. Deepalakshmi, MCA, M.Phil., Ph.D., NET
Assistant Professor
Ms. M. Kalaivani, MCA, M.Phil., SET
Assistant Professor
Dr. A. Anitha, M.Sc., M.Phil., Ph.D., NET, SET
Assistant Professor
Dr. S. Anitha, M.Sc., M.Phil., Ph.D.
Assistant Professor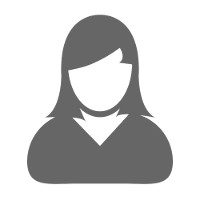 Ms. S. Shunmuga Priya, MCA, M.Phil., NET
Assistant Professor
Dr. A. Kavitha, MCA, Ph.D.
Assistant Professor
Assistant Professor
Courses
Courses offered by the Department
Post Graduate
Computer Science
Information Technology
Timetable
Timetable for All Courses