About
Faculty
Courses
Syllabus
Fees
Timetable
Gallery
E-Resources
About
About the Department
The Department came into existence in the year of 1964 offering Chemistry for pre-university classes and as an ancillary subject to Mathematics (B.Sc). The department started the Under Graduate programme in the year 1968 and Post Graduate course was introduced in the year 1985 with 12 Students. Department attained the status of research centre by obtaining affiliation for Ph.D in 2000 and subsequently M.Phil (Fulltime and Part time) was introduced in 2001. The department offers full time M.Phil and Ph.D programmes to motivate and shape the students career in a multidisciplinary approach towards Teaching, Industry, Research and Development. The college attained autonomous status in the year 2009 and this helped the department to introduce specialization subjects also came out with innovative papers and important topics to meet the current requirement of the industry. The department received critical acclaims for the introduction of innovative courses both by the students and alumini and enjoys a very high success rate. Most of our under graduate and post graduate students continue higher studies and many of them are well placed in reputed organizations in research and teaching. Conduct of seminars, workshops, lectures and conferences is also a part of academics which student undergoes to get exposure of the current science. The Department has been revising the syllabus regularly under the choice based system. Apart from the academics the students of department of chemistry take part in various cultural and extra curricular activities and win many prizes and bring laurels to the department and to the college.
Objective
To provide Students a broad foundation in chemistry that stresses scientific reasoning and analytical problem solving with a broadperspective.To provide students with the skills required to succeed in Life especially in the chemical industry and in Competitive examinations.To expose the students to a breadth of experimental techniques using modern instrumentation.
To make the Department a thriving center of excellence in teaching, curriculum development, progressive Research and popularizing Chemistry. To strive to attain nationwide recognition in Chemistry research and teaching. To make the department to contribute more to industry and to address problems of societal importance.
And lastly, the department also aims at Chemistry Outreach to all the city students in the form of workshops, online courses, and other chemistry education activities that showcase the role of Chemistry as a central science.
ANNUAL REPORT FOR THE ACADEMIC YEAR 2018-19
The PG & Research Department of Chemistry is happy to present the various Co-Curricular and Extra-curricular activities of the department for the academic year 2018-19. The DG Vaishnav Chemical Society was inaugurated on 19th July 2018. Mr. Sanjay Mehta, Managing Director, PRT Bell Company – an alumnus of the department inaugurated the Chemical Society. He motivated and encouraged the students to become the future entrepreneurs. The students were enlightened by an invited talk on, "Photocatalytic Decomposition of Organic Pollutants" by Dr.B.Neppolian, Professor, SRM Research Institute. He highlighted the importance and necessity of degrading carcinogenic dyes and other wastes which are environmentally alarming factors.
An invited talk on "Understanding Entropy" by Dr. Edamana Prasad, Professor, Department of Chemistry, IIT Madras was organized on 16th August 2018. Dr. Edamana Prasad with impeccable taste and cold objectivity, introduced the concepts of entropy in detail giving strong sense of problems approach. The Department had organized the third edition of CHEM BATTLE, an intradepartmental talent hunt on 03.09.18. Dr.U P Senthilkumar, Senior Vice President, R&D centre, Orchid Pharma Ltd, Chennai inaugurated and addressed the gathering and emphasized the importance of Chemistry in everyday life. He highlighted the various avenues open in the field of chemistry for graduates and scientist. Students from both UG and PG participated in various chemo- cultural events like Quiz, JAM, Chemtunes, Junk art and Chemgoli, etc. The events were conducted to bring out the inherent talents of students and to popularize the ever mesmerizing chemistry amidst them.
The parent- teachers meeting for B.Sc & M.Sc chemistry was conducted on 10.10.18 to discuss about students progress and performance. Around 150 parents attended the meeting. There was a one to one interaction between parents, class teacher and faculty handling the particular class. Discussion mainly focussed on students specific strength and weakness in individual subject and their discipline in classrooms. Consolidated class wise CIA marks was shown to parents for their ready reference. Parents expressed their happiness for having their ward studying in our esteemed institution and expressed their gratitude regarding the keen interest taken by the department in the overall development of their wards both academically and socially.
The next remarkable event of the department was the two day Inter College workshop on the CSIR- NET Examination for M.Sc and M.Phil students for the successive year which was held on 6th and 7th December 2018. Students from more than 16 city colleges have participated and were very much enthusiastic in interacting with resource persons. The overall response was very appreciable and the participants insisted on the conduct of this program every year in our campus.Dr. S. Ponnuswamy, Associate Professor, Department of Chemistry, Government Arts College, Coimbatore, Dr. S. R Bheeter, Emeritus Professor, Department of Chemistry, Srimad Andavan college, Trichy and Dr. S. Swarnalakshmi, Asso. Professor (rtd), Department of Chemistry, Guru Nanak College were the resource persons. This year also there was an overwhelming response from the students.
An industrial visit was made to Indira Gandhi Centre for Atomic Research (IGCAR), Kalpakkam on 14.12.2018 for both I & II M.Sc Chemistry. Students were exposed to Fast Breeder Test Reactor (FBTR) and its ensemble assembly. They also visited Radio Metallurgical Laboratory (RML) where the physical changes of the reactor materials are tested and Radio Chemical Laboratory where they got the experience of working with Liquid Sodium testing and treatment, Atomic Absorption Spectroscopy and inductively coupled Plasma Emission Spectroscopy. The students felt very informative and excited to know about the various techniques and the indigenous technology implemented in IGCAR. Mrs.Jalaja from IGCAR visited our college on 29.01.19 at the invite of the Department of Chemistry and presented a PowerPoint display to the M.Sc students of all science departments. The presentation covered the salient features of career prospects in the Department of Atomic Energy (DAE) viz., essential qualification, mode of selection, remuneration & allowances and career growth prospects. The last fest of every year is the iconic event of our department
"Rasayanotsav" which was held on 23.01.19. The event was inaugurated by Dr.Parasuraman Selvam, FRSC, Head- National Centre for Catalysis Research, Professor, Department of Chemistry, IIT Madras. His speech mainly focused on escalating the standard of the students to the global levels. Around 200 students from more than fifteen city colleges had participated in various chemistry based cultural competitions like Quiz, JAM, Chemtunes, Chem Mash, Chem Wreck and Chemgoli.etc., The valedictory address was given by Dr. G. Panchapakesan, Head- Research & Operations, Nuray Chemicals Pvt. Ltd, Thiruvallur. He pointed out the expectations of industries from the B.Sc Chemistry graduates seeking job. The overall Trophy was won by Women's Christian College.
ACTIVITIES OF STUDENTS (EXTRA-CURRICULAR)
The UG & PG Students of the Department of Chemistry have participated in many cultural fests held in various city colleges and won prizes for the academic year 2018-19. The list of students who won prizes in the respective events are presented as follows. Sangeetha.D.R &Kaviya Sri. M of II M.Sc chemistry have won (IIIrd place) in "PG QUIZ" held in Women Christian College. Sangeetha.D.R &Kaviya Sri.M of II M.Sc have won (Ist place) in "PG QUIZ" held in Stella Maris College.
PLACEMENTS DETAILS OF STUDENTS
R.Abinaya and Kaviyarasan.R of II M.Sc have received their appointment order from BIOCON-Syngene International limited, Bangalore. Gayathri.C.S, Hemapriya A.S, Keerthana.J, Sangeetha.D.R, Tamil Selvi. P of II M.Sc have been shortlisted for Domex e-data Pvt Ltd.,
CONFERENCE/SEMINAR/ SYMPOSIUM /WORKSHOP ATTENDED:
1. Dr.V.Rajagopalan, Dr.A.VijayaRaj and Dr.A.R.Naresh Raj, Recent trends in pesticides development and registration conducted by International Institute of Biotechnology and toxicology on 7.8.2018
2. Dr.K.Premalatha has attended an International conference on Green chemistry for a greener planet organized by Department of Chemistry, Anna Adarsh College for Women on 12th September 2018 and chaired a session.
3. Dr.T.Augustine Arul Prasad has attended State level workshop on "Public financial management system at MCC during Jan 21 & 22, 2019.
4. Dr.R.Kumaran has attended an International conference on recent advances on material chemistry( ICRAMC-2019)organized by Department of Chemistry, SRM University on 14th & 15th February 2019 and chaired a session.
INVITED LECTURE (RESOURCE PERSON) :
1. Mr.A.Gopalakrishnan has acted as a resource person in Stella Maris College on Oct 2018 and delievered a lecture on "Statistical Thermodynamics".
2. Dr. T.Augustine Arul Prasad, has acted as a resource person in Stella Maris College on Oct 2018 and delivered a lecture on "Stereochemistry".
PAPERS PUBLISHED :
1. Dr.R.Kumaran, Photophysical and electrochemical studies of resorcinol based acridinedione dyes with glycine in water, "Journal of Luminescence- Elsevier publication, vol (199), pp 352-362, Jun 2018.
2. Dr.R.Kumaran, Dr.M.Vanjinathan and Dr.R.Vasanthi, Photophysical and electrochemical studies of 4-dicyanomethylene, 2,6-dimethy-4H-Pyran (DDP)dye with amides in water, "Journal of fluorescence- Springer publication, vol (28), pp 1379-1391, Oct 2018.
3. Dr.R.Kumaran, Effect of pH on the photophysical and electrochemical properties of food hydrocolloid: Gum arabic, "ACS OMEGA- American chemical society, vol (3), pp 17602-17609, Dec 2018.
4. Dr. T.Augustine Arul Prasad, Evaluation of anti-oxidant, antibacterial and photocataltic effect of silver nano particles from methanolic extract of Coleus vettiveroids- an endemic species. Journal of nanostructures vol 8(2): 179-190, August 2018.
5. Dr. T.Augustine Arul Prasad, Antioxidant and photocatalytic activity of aqueous leaf extract mediated green synthesis of silver nanoparticles using passiflora edulis f.flavicarpa, Journal of nano science and nano technology, American Scientific publisher, vol (19) 2640.
PG & RESEARCH DEPARTMENT OF CHEMISTRY
D.G.VAISHNAV COLLEGE, ARUMBAKKAM, CHENNAI ANNUAL REPORT OF THE ACADEMIC YEAR 2017-18 Inauguration of D.G.Vaishnav Chemical Society–28.08.17 D.G. Vaishnav Chemical society was inaugurated on 28.08.2017 by Dr. B.G. Goswami, General Manager (Chemistry), and Head, Regional Geoscience Laboratory, ONGC, Cauvery basin Chennai, at seminar hall, Krishna block at 10.00 a.m. Mr. P.K. Nag, AGM, Chemistry lab, ONGC, Chennai was also invited for the inaugural function. The welcome address was presented by the Head of the Department Dr. K. Premalatha. She highlighted the activities of the chemical society and introduced the chief guest to the audience. The chief guest later released the newsletter "Oganesson", the first of its kind from the Department of Chemistry. The society office bearers and student representatives were introduced by Dr. T. Augustine Arul Prasad, student coordinator of the Department. Mr.P.K. Nag Spoke about the career prospective in ONGC and gave tips to crack the ONGC interview. The chief guest of the day, Dr.B.G. Goswami presented a lecture on, "Role of Geochemistry in petroleum exploration". He highlighted the importance of exploration taking place in Cauvery basin. He also gave valuable inputs about the career opportunities in ONGC. Finally Mr. Richardson (III-BSc), Joint Secretary of the chemical society proposed the vote of thanks.
Chembattle "An Intradepartmental Talent Search Contest" - 13.12.17 T
he second edition of CHEM BATTLE, an intradepartmental talent search contest was held at Lions Edifice Auditorium. The event was inaugurated by Principal Dr. T. Santhanam at 9.00am. The Head of the Department Dr. K. Premalatha highlighted the importance of having such events. Students from both UG and PG participated in events like Quiz, JAM, Chalk n talk, acting Craziee, WOW, cooking without fire and Kuch Rang. The events were conducted to bring out the inherent talents of students and to popularize the ever mesmerizing chemistry amidst them. During the valedictory function, our beloved Secretary Shri Ashok kumar Mundra ji appreciated the initiative of the department and distributed certificates and medals to the winners. The event was sponsored by DBT- Star College Scheme.
Lecture Workshop on CSIR-JRF NET Examination - 12.09.2017 &13.09.2017
An inter-collegiate two days Lecture Workshop on CSIR-JRF NET Examination on 12th and 13th September was held at Gyan Darshan Hall. The main objective of this program was to motivate the students to do research in various Central Institutes and Universities for which CSIR-JRF would be the basic requisite for pursuing such goals.
Around 50 students and 6 staff from other city colleges and 60 Post graduate students and Research scholars of our department attended this program. Dr. P. Sivasami, COE (PG) Ayyanadar Janakiammal College, Sivakasi and Mr. A. L. Muthukumar, IITM were invited to be the resource persons who kindly consented and graced the occasion.
The welcome address by the Head of the Department Dr. K. Premalatha. The Principal-in-charge Dr. T. Thanigaivel while addressing the audience appreciated the efforts made by the faculty of the Department of Chemistry to conduct such program. He encouraged the students and staff of the Department to continue their efforts and organize such programs in a large scale.
Dr. P. Sivasami commenced his session with a motivational talk. It was a real eye opener to the students as they were made aware of the wide ranging opportunities available for them in various corporate and other research avenues. He continued the session with the VSEPR theory in which he discussed about hybridization shape and angle of the molecule.
In the post lunch session, Mr. A. Gopalakrishnan of the Department welcomed Mr. A.L. Muthukumar and introduced him to the audience and requested him to share his experience. Mr. Muthukumar explained the basic concepts involved in Organic Chemistry and reaction intermediates followed by the problem solving session.
On the second day in the forenoon session Dr. P. Sivasami gave an introduction about metal clusters and explained in depth with examples the classification and structure of boranes, carboranes and Zintl ions.
In the afternoon session Mr. A.L. Muthukumar engaged the students on reaction intermediates and stereochemistry. The students with their brilliant response and enthusiasm transformed all the sessions into a resonating field without any drop in their energy level.
On the concluding day one student from each college gave the feedback about the program. Unanimously all the students submitted that they were enriched by the additional inputs given over the two days in the program. They expressed their desire that such program should be conducted frequently for the benefit of the students.
The vote of thanks was proposed by Dr. L . Sowbagyalakshmi Prabha "Fun With Chemistry" Held On 24.04.2018 For Government School Students The Department of Chemistry organized a Practical workshop
"Fun with Chemistry" for ninth standard students of Government School, Koyambedu under DBT Star College Scheme on 24.01.2018. Students were introduced to basic glasswares used in a Chemistry Laboratory like RB flask, Pipette, Burette, Conical flask etc., and were made aware of the basic safety measures that should be followed inside laboratory. Then the students were surprised by the experiments like
1. Magic colours
2. Cracking on walking
3. Lightning and thunder in test tube
4. Dancing sodium
5. Tyndall effect
6. Oxygen- a supporter of combustion
Annual Inter-Collegiate Cultural Program Rasayanotsav 2018 – 1.02.2018
The program was inaugurated by the Chief guest, Dr.V.S.Brahmananda Rao, Scientific Officer G, Fuel Chemistry division, IGCAR, Kalpakkam. The inaugural program ended with a scintillating presentation by the chi&
Faculty
Head of the Department
Assistant Professor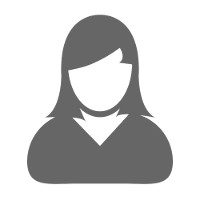 Assistant Professor
Assistant Professor
Dr. T. Augustine Arul Prasad, M.Sc., Ph.D.
Assistant Professor
Assistant Professor
Assistant Professor
Assistant Professor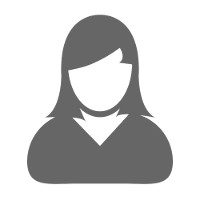 Assistant Professor
Assistant Professor
Assistant Professor
Assistant Professor
Assistant Professor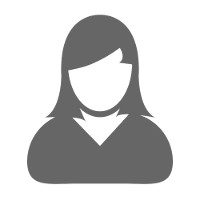 Assistant Professor
Assistant Professor
Assistant Professor
Courses
Courses offered by the Department
Under Graduate
Post Graduate
M.Phil Courses
Ph.D Programme
Syllabus
P.G Degree
M.Phil Degree
U.G Degree