About
Faculty
Programmes
Gallery
E-Resources
Department Activities
Prospectus
NewsLetter
About
About the Department
The ambitious course of M.A in Human Resource Management was launched in the year 2008, spearheaded by qualified and experienced faculty members. The curriculum of the course is designed in such a manner to cater the needs of HR Job Market with futuristic approach. The two-year intensive course comprises of 2 internships with credits, which ensures real time experience to the budding HRs along with enhancing the students' ability to adapt to different organizational culture. Students are offered with 2 certification course during their tenure of study, provides them a competitive edge in the job market. In this era, wherein "global" is the new "local", Summer Internship in North India and the International Study Tour to South Asian countries go a long way in providing the global exposure to the students. The monthly HRD training programs, in association with the professional bodies, weekly guest lectures, etc., mould one's personality by building their competencies and instilling in them a sense of confidence, thereby producing industry ready and effective HR. The students are placed as HR Generalist, HR Executive, HR Compliance, Plant-IR etc., in various reputed Industries across the Globe with good CTC.
Objective
To teach and professionally train PG students in HRM and related subjects.
To impart necessary skills and knowledge relevant for both traditional and modern practices of HRM
To facilitate adequate exposure and updating on the current and evolving practices in HR.
To train and prepare future HR Leaders to head national and global organizations.
Mission
To educate and facilitate professional training of students through multiple approaches that nourish professional competency and self-development.
Build a strong interface between HR aspirants and HR professionals though network with Industry and instilling a sense of integrity.
Vision
To impart a quality and value based education and professional HR training that enables a holistic development in terms of HR competencies, conceptual knowledge and experiential learning compatible to the Institution and Industry requirement.
HRD International Study Tour
Every batch of MHRM undertakes an International Study Tour. The students were taken to Singapore in the year 2020. This program helped in giving global exposure to the HR Professionals of tomorrow and helped them to learn the concepts of International Human Resource Management through interaction with the Foreign people and their culture. Students gained greater insights on concepts like GHRM, Challenges of handling a virtual workforce, Insights on Management of Expatriates, Global HR Policies and Cross Cultural Skills. The Industries Visited during the previous year includes
BMW, IBM, Panasonic, HYUNDAI, GE, TATA-NANGING, CTS, TCS, Yakult etc.
| | |
| --- | --- |
| Year | Nations visited |
| 2016 - 17 | China |
| 2017 - 18 | Thailand |
| 2018 - 19 | Thailand |
| 2019 - 20 | Japan |
| 2020 - 21 | Singapore |
Summer Internship
Students undergo 3 internship namely Service Sector Internship, Manufacturing Sector Internship and Summer Internship. This provides the HRM students an understanding of Industrial Organizations and a practical exposure. Students were sent for Internship not only within India but also abroad. The students learn to recognize and appreciate different work cultures and multitudes of skills of those producing as well as of those responsible for managing such talent. It helps the students to build self-confidence, acceptance and adaptability to unique environments. On the whole, Summer Internship serves as a launch pad for students who wish to begin their career from a professional perspective to learn and succeed wherever they go. Students were placed for internships abroad such as Dubai, Singapore, Malaysia, Indonesia, Maldives etc.
Guest Lectures
Guest Lectures have long been known to offer the possibility of enhancing student learning. As part of MA - HRM Course, lectures are provided by wide range of eminent speakers from industries and academia. The purpose is to keep students informed of the trend and applications of HR in real world situations. Guest Lectures convey critical information, history, background, theories and equations those are specific to the topic and important for better relativity. Guest lectures are planned weekly. During the pandemic this was organised as Webinars. Department Organised series of webinars and 75th webinar was organised as International Level HR Conclave inviting eminent speakers across the globe.
Observational Visit
Industrial visits enable students to analyze and understand the ever changing dynamics of the industry. Students are exposed to latest industry practices through industrial visits during their study on regular basis. As a part of the visits students see the work in progress with relevant demonstrations. Employers also interact with the students on topics like career path, job description, the training needed to enter the field of interest and what employers expect from the new recruits. These visits are designed to provide students with first-hand knowledge about the world of work.
Some of the industries visited are:
Bosch, Chennai
Ashok Leyland, Chennai
Infosys, Chennai
Hyundai, Chennai
Coco Cola, Chennai
Brakes India, Chennai
Neyveli Lignite Corporate, Neyveli
TI Cycles, Chennai
ISUZU Motors, Sri City, Andhrapradesh
Conferences
Conference sessions offer an entry to interact with like-minded prodigies. These sessions are the jumping point for new and interesting conversion. At the department of Human Resource Management, every student will be expected to attend at least one conference during his/her tenure. Attending Conference will provide them to build professional relationship with other professionals in the HR Field.
Best Practices of the Department
Every activity of the department has both faculty and student co-ordinators, thereby exposing them to concepts of strategic planning and decision making.
All faculties and students are members of various HR Bodies such as NIPM, NHRD, MMA, CHROMA, SHARP, S2S, ISTD etc.,
Weekly guest lectures and monthly workshops and International Study Tours to empower students.
3 Internships (Service, Manufacturing and Summer Internships) to help students familiarise with common HR practices.
Certifications in NLP and HR Analytics to provide adequate value to the student's professional progress.
It is mandatory for the students to take up SWAYAM/MOOCS/Coursera online course of their choice during their course of study.
Future Plans
HR Consultation with MSMEs and Startups
Industry research for organisations
"Train the trainers"
Behavioral Training Programs and designing Modules for Institutions and Corporates
Online Diploma on HRM
International Student Exchange Programs
Gallery
HRD-Student-Forum-Inauguration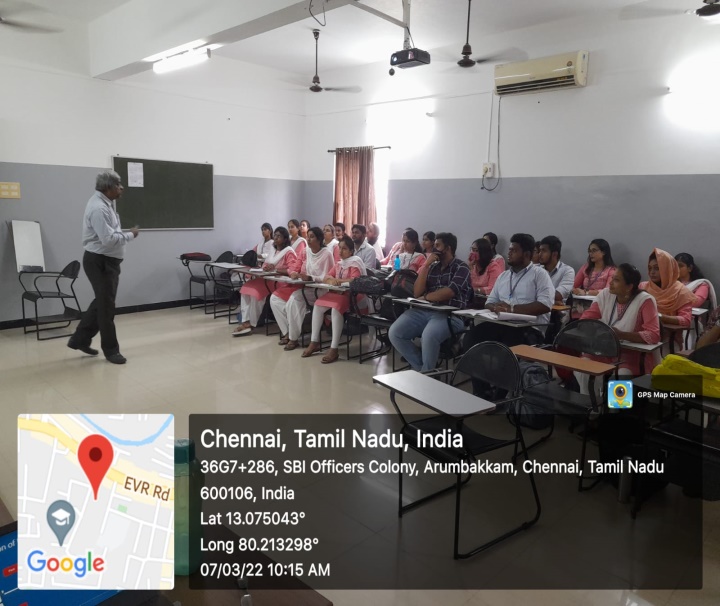 DAY-1-SESSION-–-HR-ANALYTICS
Digital-Vicinity 2021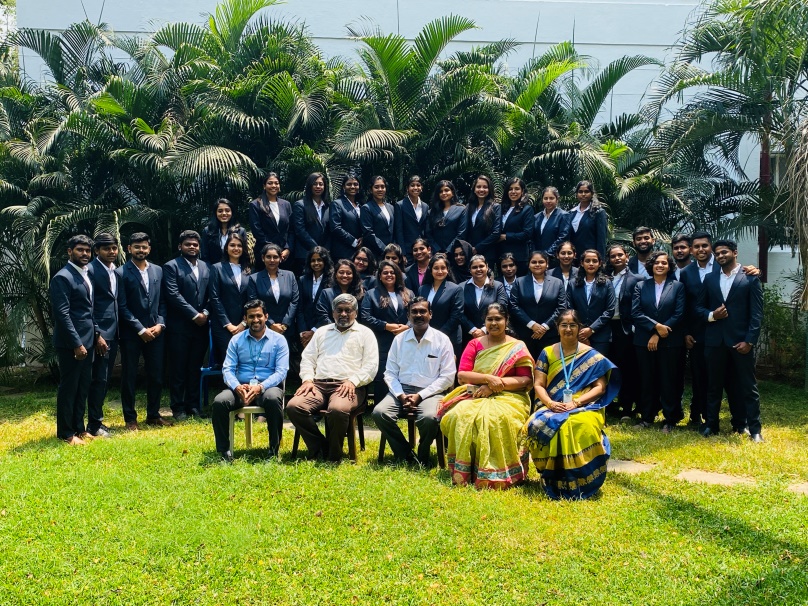 HR-ANALYTICS CERTIFICATION PROGRAMME- MARCH 2022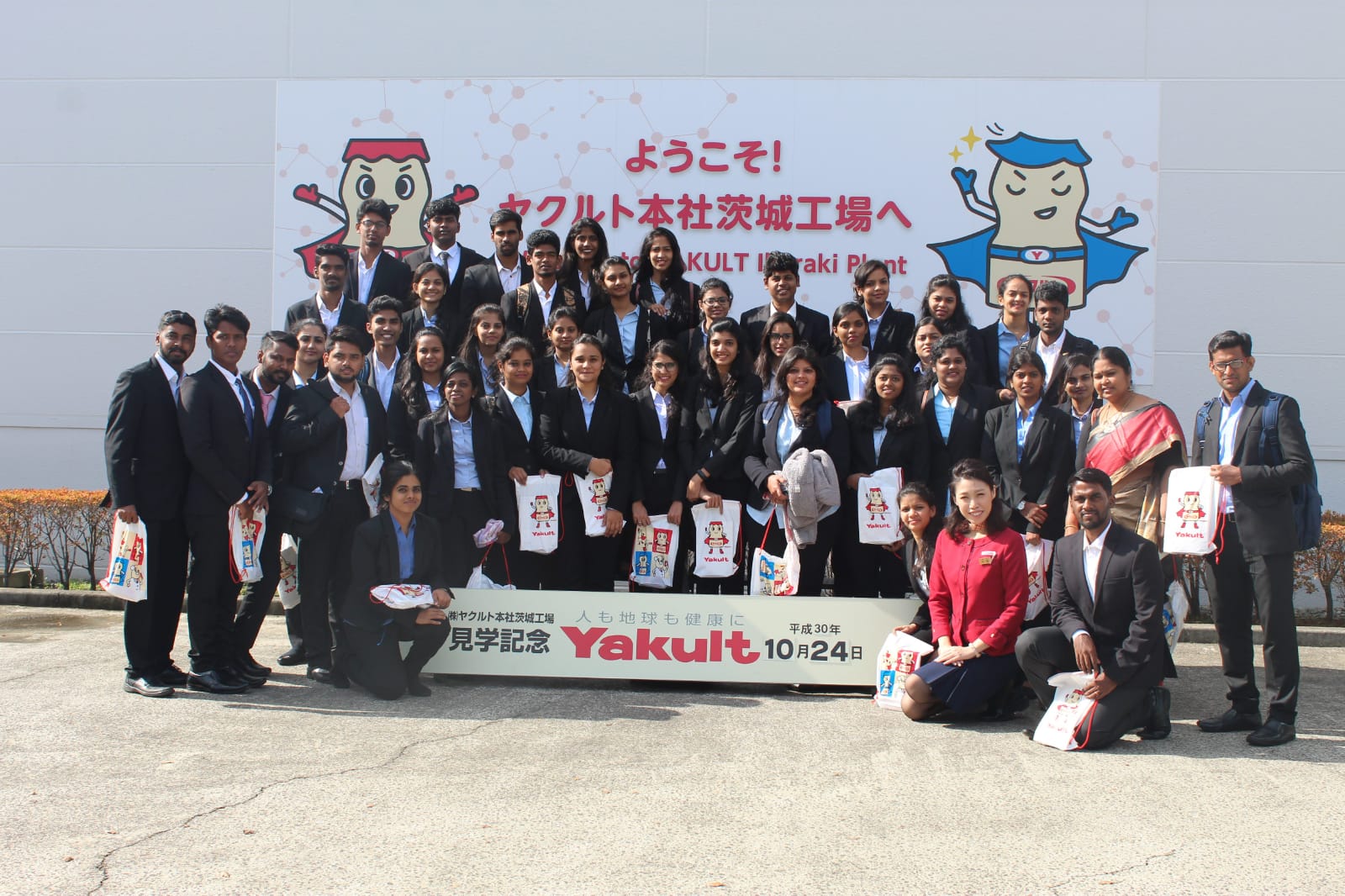 International Study Tour-Japan
International Study Tour-Japan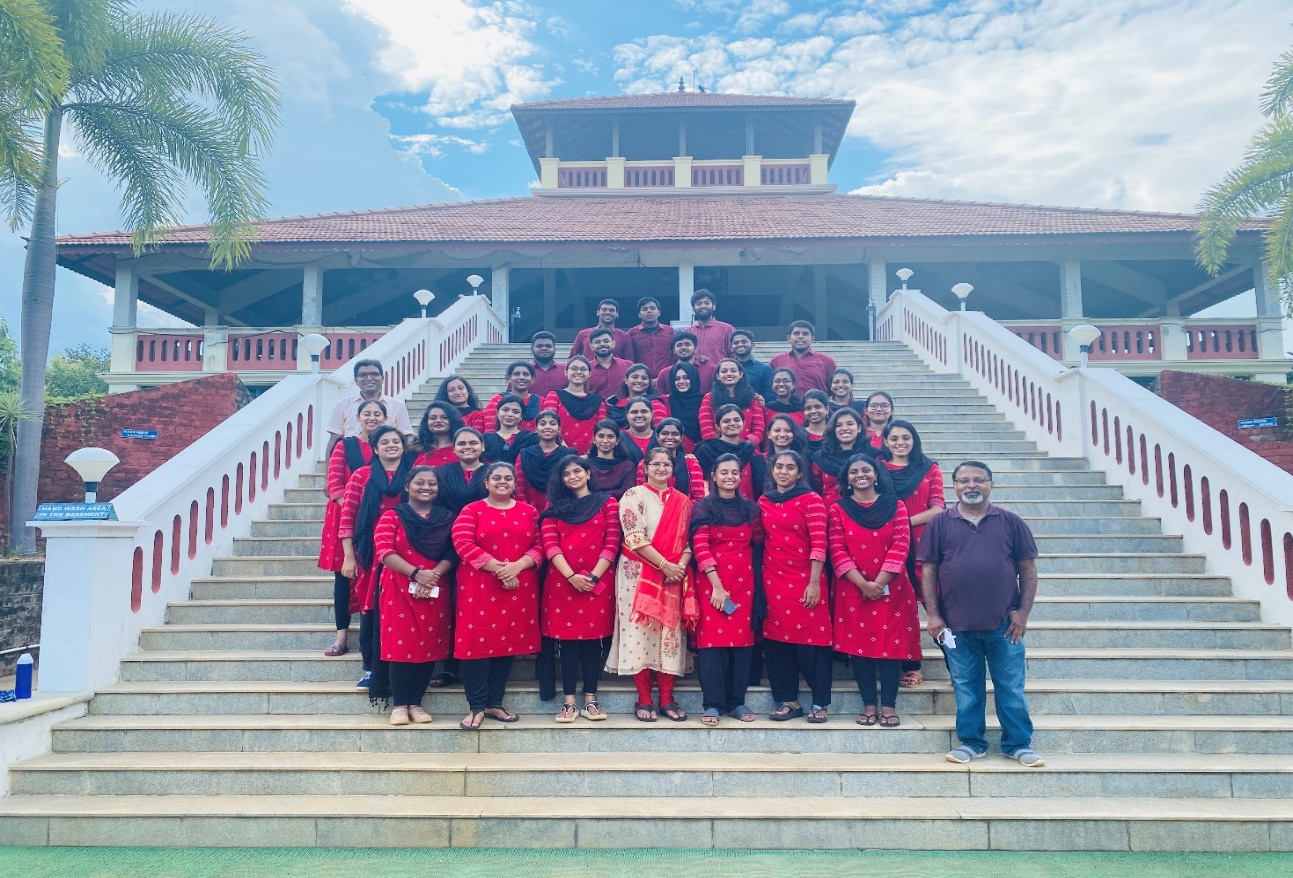 LEADERSHIP TRAINING PROGRAMME 2021
Prof. Thilaga-has-been-awarded
Prof. Thilaga-has-been-Invited-as-a-Guest-speaker-on-Womens-day
STUDENTS ACTIVELY PARTICIPATING IN THE ACTIVITY
Leadership Development ProgramLDP-2020
Students Attended Conference
Students Attended Conference
Students Receiving NLP Certificate
Students Attended Conference
The People Analytics Certificate Program

Students Attended Conference
Urban Outreach program at Nungambakkam Corporation School
E-Resources
E-RESOURCES
DEPARTMENT YOUTUBE CHANNEL
Department Activities
Academic Activities
Annual Planner
Alumni Meet
Placement
Webinars