About
Faculty
Programmes
Gallery
E-Resources
Department Activities
Prospectus
NewsLetter
About
About the Department
Enormous growth in the media industry has created huge demand for trained media professionals. BA Journalism is a course which promotes the acquisition of various skills which relate to reporting, writing, editing, photography, layout designing and many more and prepares the students for a career in Journalism. The course is structured to help students acquire skills which would enable them to work in different media like newspaper, magazine, radio, television and online media. To help the students learn the intricacies of media industry, field visits are arranged and interaction with media experts is frequently organised. Students will undergo an internship programme where they will have hands on experience on live reporting. During the internship period students gain an opportunity to form a network with the professionals in the industry.
Objective
To create judicious professional Journalist for the society. To prepare students for a career with knowledge, skills, and values and enable them to carry out journalistic responsibilities with vigour. To make students understand the functioning of the industry and equip the students to face the pressure and challenges of the profession
 Mission
Provide exposure on various socio-political issues to have a deep understanding about the society and the way it functions and make them realize the need to engage in lifelong learning

Equip students with knowledge, technical & professional skills, language proficiency and mould them to express their ideas , thoughts and perspectives with confidence and clarity

Encourage constructive criticism and empathy by discussing different perspectives of the issue and promote self-learning and team work
Vision
To prepare young journalist with confidence, skills and knowledge to excel in the profession and to raise future journalist who can think critically and who adheres to the fundamental journalistic values of accuracy, accountability and fairness.

To prepare socially responsible media professionals who are conscious about the role and impact of media in a multicultural society and who employ critical thinking and ethical practices while creating news for our community with braveness and inclusiveness.
Best Practices of the Department
Community engagement:Field trips are arranged to help the students understand different communities, people's lifestyles and their needs. Students are also encouraged to do outreach programmes to have connect with the community. These exposures help the students to become socially conscious person and act with social responsibility when they enter into the profession.

Developing the ability to reason systematically about critical questions and issues: Class room teaching followed by discussions, reading hours for newspapers and magazines, debates, field visits, outreach programmes, student's presentation and question & answer sessions encourages students to analyse and develop the ability to reason about the various social, cultural and political issues in the society
Faculty
Head-in-Charge & Assistant Professor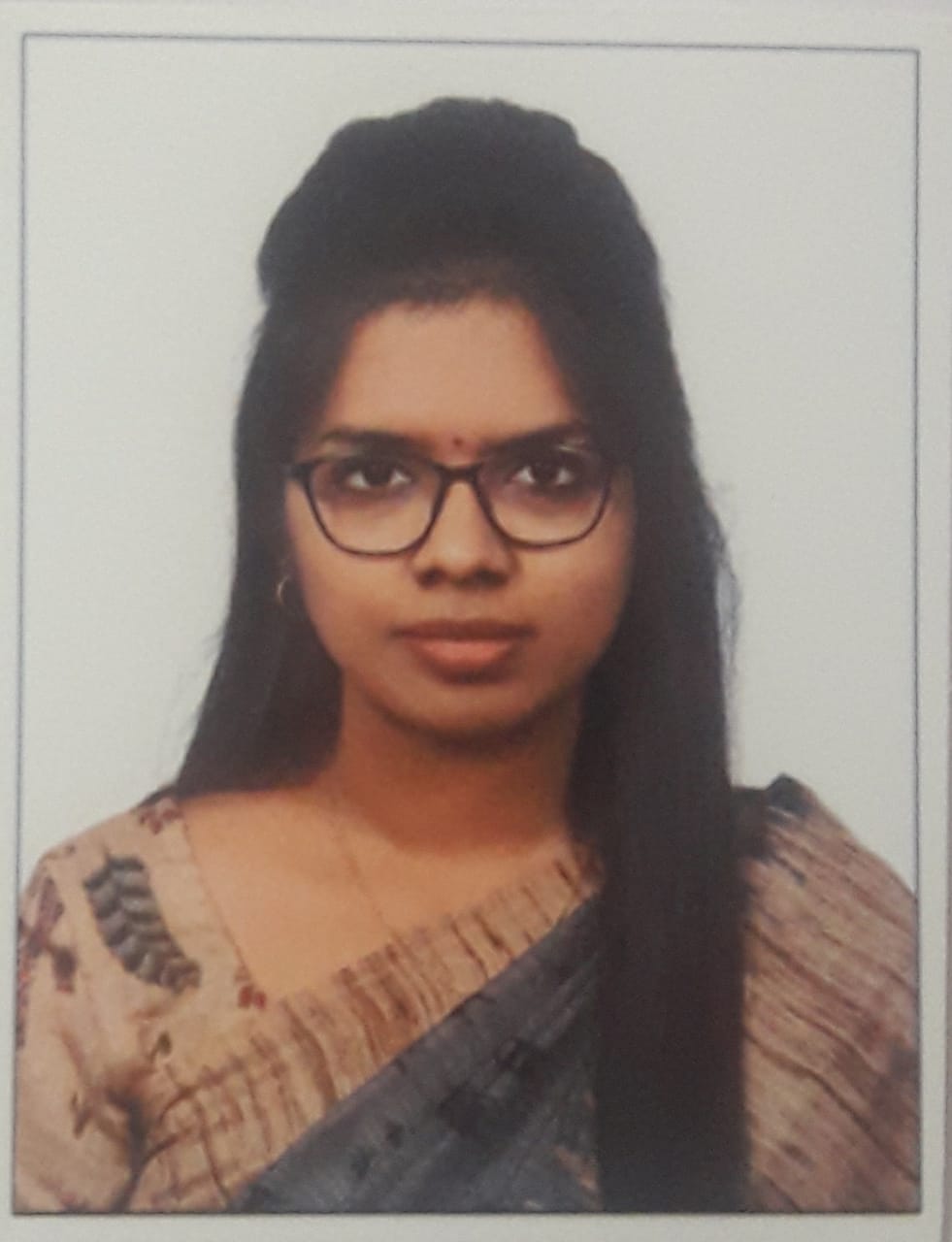 Assistant Professor 
Gallery