About
Faculty
Programmes
Gallery
E-Resources
Department Activities
Prospectus
Newsletter
About
About the Department
B.Sc Mathematics with Computer Applications was started in the year 2011, to provide graduate students an opportunity to develop a deep understanding and enjoyment of mathematics, to carry out original research, to become effective teachers and communicators, and to prepare themselves for their future careers.
 Vision
To promote and support a comprehensive, innovative and dynamic learning environment. To assist students in acquiring a conceptual understanding of the nature and structure of mathematics, its processes and applications.
 Mission
To establish an atmosphere of creative endeavor that supports interdisciplinary collaborations, innovative projects, significant research and informal discussions that mutually benefit students, faculty and community at large.
Eligibility Criteria
B Sc (Mathematics with Computer Applications) :
+2 Maths/Physics/ Chemistry Statistics/Computer Science
1. Eligibility for admission for B Sc Maths with Computer Applications (Shift II): Candidates for admission to the first year of Bachelor of Science B Sc Math with Computer Applications (Shift II)), course shall be required to have passed Higher Secondary examinations conducted by the Government of Tamil Nadu, or an examination accepted as equivalent thereto by the syndicate of the University of Madras. Aggregate marks obtained in Mathematics/Physics/Chemistry/Biology/Computer Science will be considered for admission.
2. Eligibility of award of UG Degree: A candidate shall be eligible for the award of Degree only if he or she has undergone the prescribed course for a period of not less than three academic years, passed the examinations of all Six Semesters prescribed.
Best Practices of the Department
Conduct Webinars periodically to enhance the knowledge of Students and Faculty
Special Coaching to slow learners
Student friendly approach.
Counseling the students for their overall development
Gallery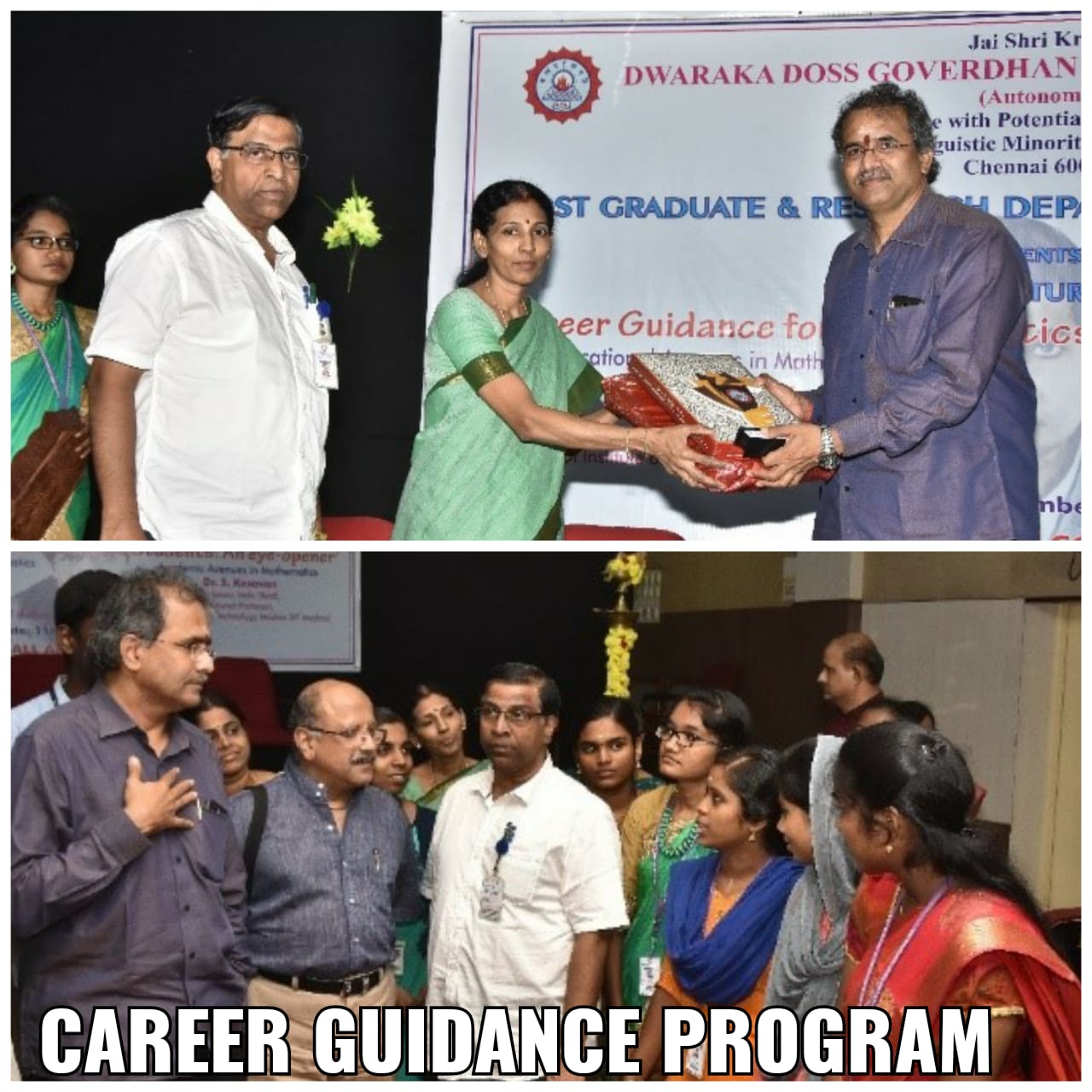 E-Resources
E-RESOURCES
YOUTUBE CHANNEL