About
Faculty
Programmes
Gallery
E-Resources
Department Activities
Prospectus
NewsLetter
About
About the Department
With the blessing of Lord Almighty, the Department of Computer Applications (BCA) was started in the year 1998 with an aim of providing conducive ambience for learning Management & Career oriented subjects, keeping in view the changing trends in education. In the year 2009 the college has attained autonomous status which helped the department to introduce specialization subjects also came out with innovative papers to meet the current requirement of the industry. The department has always recorded a very high success rate. We are also proud of our alumni. Most of them are well placed in reputed organizations and hold key positions. Institutional training is also a part of academics which student undergoes every year to get exposure of the corporate world. The Department has been revising the syllabus regularly under the choice based system. Students every year take part in various cultural and extracurricular activities and win many prizes and bring laurels to the department and to the college.
Vision
Imparting quality education, equipping students with latest tools and technologies of computer science to face in computer industry and society.
Mission
To Provide the ambience for learning.
To Provide the team-sprit and leadership qualities.
Strengthen the competence level in computer science through analytical learning.
Enhance the entrepreneurship skills through Internship and Industrial Visit.
Best Practices of the Department
Group Discussion Provocation
Thoughtful Questions
Allowing Students to learn new Software
Arranging Industrial Visit to understand the Organizational/Company's working Scenario
Programmes
Courses offered by the Department
Under Graduate
Computer Applications (B.C.A.)
Certificate Course
Android Application Development
3D Animation
Digital Media Publications
Web Designing
Industrial IoT
Machine Learning Applications
Advanced Python
Syllabus
Time Table
Gallery
CyberFest 2015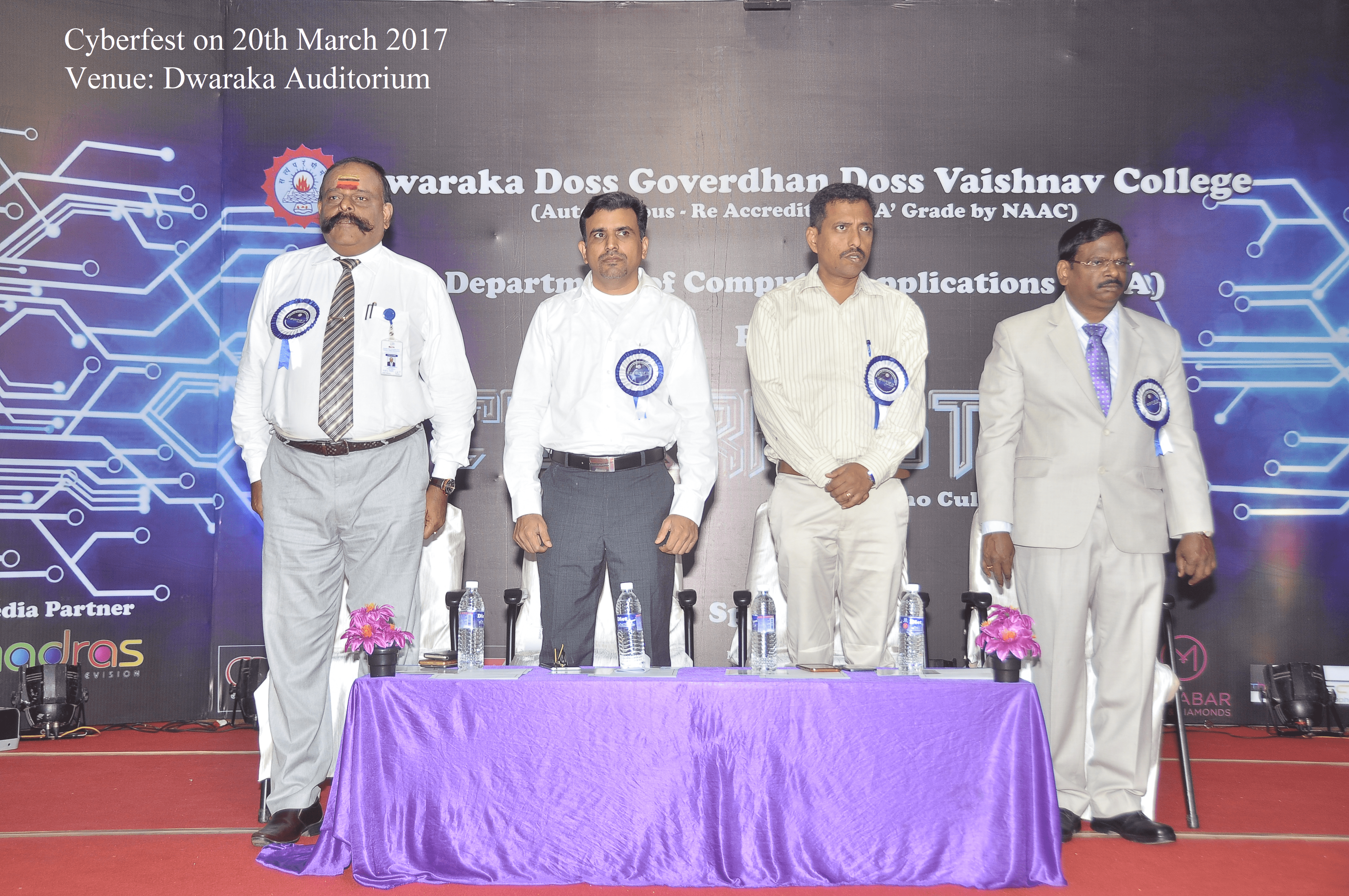 CyberFest 2017
CyberFest 2018
Infotron 2019
Alumni Meet 2020
Seminar on Internet of Things 2020
EVS Trip 2020
CyberFest 2020
E-Resources
E-RESOURCES
DEPARTMENT YOUTUBE CHANNEL