Vision
The vision is to build the youth with the mind and spirit to serve the society and work for the social uplift of the down-trodden masses of our nation as a movement. It serves society and works for the social uplift of the down-trodden masses of our a movement.
Mission
The National Service Scheme has been functioning with the motto "NOT ME BUT YOU" in view of making the youth inspired in service of the people and hence NSS Aims Education through Community Service and Community Service through Education.
Objectives
Understand the community in which they work
Understand themselves in relation to their community
Identify the needs and problems of the community and involve them in problem-solving
Develop among themselves a sense of social and civic responsibility
Utilize their knowledge in finding practical solutions to individual and community problems
Develop competence required for group-living and sharing of responsibilities
Gain skills in mobilising community participation
Acquire leadership qualities and democratic attitudes
Coordinators
Dr T Umapathi, M.A., M.Phil.,Ph.D., SET, D.Lit.,
NSS Programme Officer - Unit 1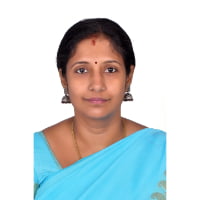 Dr. K. KALPANA DEVI, M.Com., M.B.A.,M.Phil.,SET.,Ph.D
NSS Programme Officer - Unit 2
Dr. A. RAMESH, M.A., M.Phil., Ph.D.
NSS Programme Officer - Unit 3
Dr.K.Veeraraghavan, M.Com.,M.Phil.,MBA.,Ph.D.,NET.
NSS Programme Officer - Unit 4
Dr. C.CHELLAPILLAI, M.A., M.Phil., Ph.D.
NSS Programme Officer - Unit 5
Student Coordinators
| | | |
| --- | --- | --- |
| Name of the Student Coordinator | Designation | Unit |
| | Programme Assistant | Unit - 1 |
| MADHUMITHA. N,  II B.Com 'B'-Shift-II | Programme Assistant | Unit - 2 |
| SIVA SHANMUGAM. S, II B.Com (CS)-Shift-II | Programme Assistant | Unit - 3 |
| U.Harish, B.com(General) 'B' | Programme Assistant | Unit - 4 |
| ANANDHAN, II BOTANY-Shift-I | Programme Assistant | Unit - 5 |
Regular Activities
Resources
Books
92578
Reference Books
1628
Theses
786
Journals
54 (41 National + 11 International)
Magazines
66
Newspaper
17
Back Volumes
--
Online Database
EBSCO  and NLIST (Subscribed)
College Calendar
1965 to Till Date
College Magazine
2015 to Till Date
Question Papers
Click Here
Automated Lending Section
Library is fully automated with Autolib software updated in the year 2017. Students are provided with bar coded ID card which enables the lending and return of the books through automated system.
Online Public Access Catalogue
Students and staff can refer the OPAC for checking availability of the books.
Borrowing Privilege
Faculty can borrow 5 books for a period of 6 Months (I Semester) UG Students can borrow 2 books, PG Students and Research Scholars can borrow 3 books and the loan period is 15 days. An overdue of Rs 1/- per day is levied to students.
Periodical Section (Latest and Back Volumes)

Periodical Suppliers are

Mother India
India Book house
Sai Agency
Direct

Two Online database Subscription

Staff and students are provided with login ID and Password for referring the above online Database.

Stock Section

( Covers all Subjects)

Ist Floor Subject Books IInd Floor Language Books and Bound Volumes
Reference Section
Is stocked with Reference Books, Rare books, Thesis, Competitive Examination Books.
Audio Video Section:
Provides access to all e- content organised by the college.
Digital Library
10 Systems are provided with Internet Connection to access the Online Database and other E- resources subscribed (EBSCO, NLIST, DELNET, 33 Online MBA books, INFLIBNET resources NDL,NPTEL, Question Paper Archive.
| | |
| --- | --- |
| SAKSHAT | A one stop Educational Portal |
| NPTEL | NPTEL provides E-Learning through online Web and Video courses in Engineering, Science and Humanities streams. The mission of NPTEL is to enhance the quality of Engineering education in the country by providing free online courseware. |
| DOAJ | The proliferation of freely accessible online journals, the development of subject specific pre- and e-print archives and collections of learning objects provides a very valuable supplement of scientific knowledge to the existing types of published scientific information (Books, Journals, Databases etc.) |
| Digital Book Index | Digital Book Index provides links to more than 165,000 full-text digital books from more than 1800 commercial and non-commercial publishers, universities, and various private sites. More than 140,000 of these books, texts, and documents are available free. |
| Open Course Ware | MIT Open Course Ware is a free publication of MIT course materials that reflects almost all the undergraduate and graduate subjects. |
| EBSCO | EBSCO is the leading provider of research databases, e-journals, magazine subscriptions, e-books and discovery service to libraries of all kinds |
| N-List | Provides access to i) cross-subscription to e-resources subscribed by the two Consortia, i.e. subscription to INDEST-AICTE resources for universities and UGCINFONET resources for technical institutions; and ii) access to selected e-resources to colleges. The N-LIST project provides access to e-resources to students, researchers and faculty. |
| DELNET | It was initially supported by the National Information System for Science and Technology (NISSAT), Department of Scientific and Industrial Research, Government of India. It was subsequently supported by the National Informatics Centre, Department of Information Technology, Ministry of Communications and Information Technology, Government of India and the Ministry of Culture, Government of India. DELNET has been established with the prime objective of promoting resource sharing among the libraries through the development of a network of libraries. It aims to collect, store, and disseminate information besides offering computerised services to users, to coordinate efforts for suitable collection development and also to reduce unnecessary duplication wherever possible. |
Press clippings of any college related press release is maintained.
Ist Year students are inducted to the library by giving an orientation programme Known as" Know Your Library"
Students and teachers walk-in are tracked with an automated tracking system.
Newspaper (New Indian Express) is provided to students free of cost.
Staffs are provided with New Indian Express and Dinamani which is delivered at their door step free of cost.
Display of Latest Books
Display of Competitive exams, Swayam Courses, Employment related information
Exams collection corner.